Veterinary Services
Our Veterinary Services
At Thomas Glen Erin Animal Hospital, our skilled team is dedicated to providing your pets with the highest level of veterinary services. From routine check-ups to surgeries, dermatology and dental care, we are equipped to handle all of your pet's needs. We understand that the best care goes beyond just treatment—that's why we prioritize client education at every appointment, ensuring you leave with a deep understanding of pet care and treatment options to make informed decisions for your pet's continued well-being. In case of an emergency, please give us a call before coming in so that we can prepare for your arrival and make sure your pet gets the care they need as soon as possible.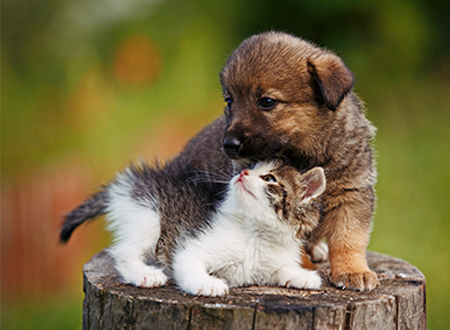 Puppy & Kitten Care
Congratulations on your new bundle of fur. Young animals, like human babies, are susceptible to illnesses and conditions. There's a lot to be mindful of, especially in their first year to ensure they get the best start in life.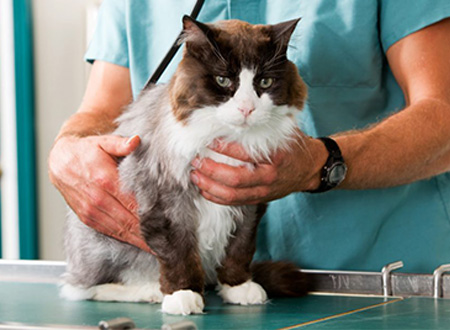 Routine Wellness
Routine wellness checks can help diagnose, treat, or prevent health problems. We believe prevention is the best cure for most ailments. That means regular check-ups and vaccinations to keep your pet in top shape.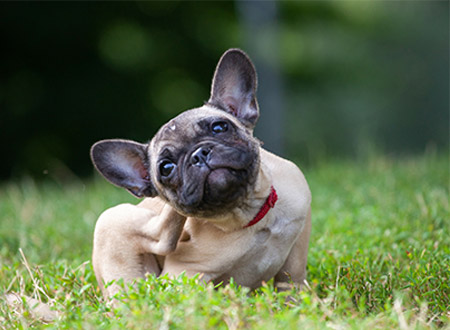 Allergies
We can diagnose pet allergies through testing. Although there is no cure for pet allergies, treatment options can alleviate symptoms such as sneezing, runny nose, itchy eyes and skin rash.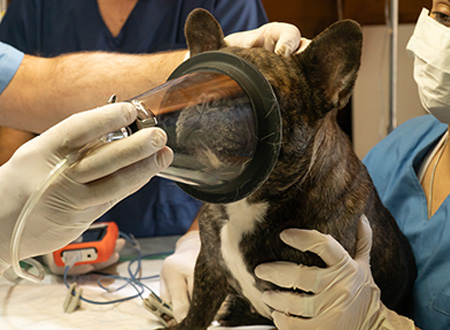 Anaesthesia & Patient Monitoring
We take every reasonable safety measure to ensure the best possible care during anesthesia and surgery. Animals are constantly monitored using specialized equipment the same as or comparable to that used in human hospitals.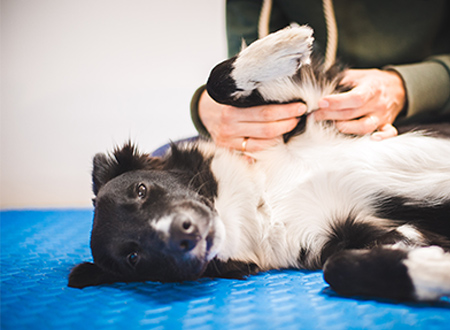 Medical Services
We provide various medical services to ensure your pet has a long and joyful life. We will provide you with the necessary education on your pet's condition and work with you to improve their long-term quality of life.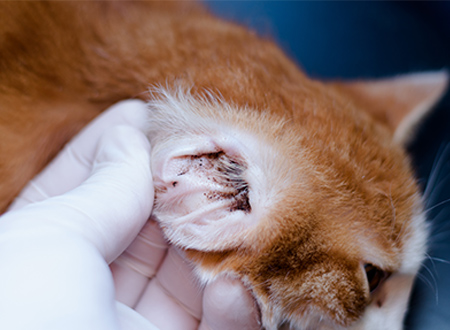 Parasite Prevention & Treatment
Parasites cause distress to pets—and their owners. We can help with the development of preventive programs that are tailored to your pet's needs.
Flea & Tick Prevention & Treatment
While the warm weather allows these small pests to run rampant, it's important to maintain prevention even in the cooler months, as the pests that have found their way inside can survive and breed if left unchecked.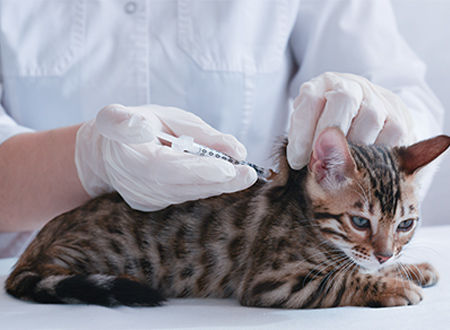 Vaccinations
Vaccinations are a vital part of a preventative health care plan for your pets. Administering vaccines is a simple procedure that stimulates an immune response against potentially fatal diseases.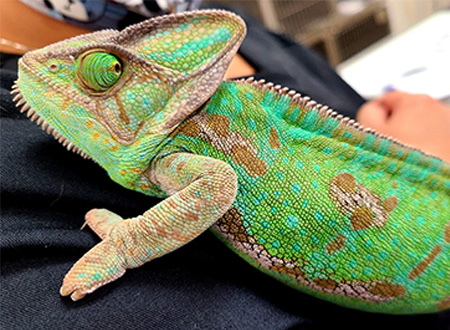 Exotic/Pocket Pets
No matter the size of your pet, they still need regular veterinary visits and care. Due to the shorter life expectancies, illnesses can rapidly affect pocket pets. They should be brought in to the vet straight away if you have concerns.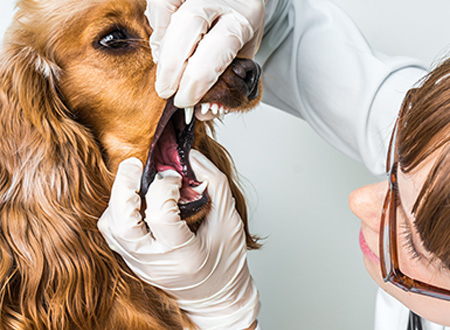 Dental Care
Dental health is an essential component of your pet's overall health status. We offer full-scale dental care from routine cleanings and dental x-rays to extractions—if needed.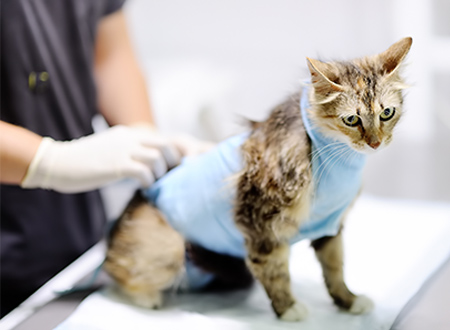 Surgical Services
We provide many surgical services at our clinic including routine spay and neuters and soft-tissue surgeries. Surgical intervention can give your pet aid and comfort while reducing the risk of diseases and personality changes.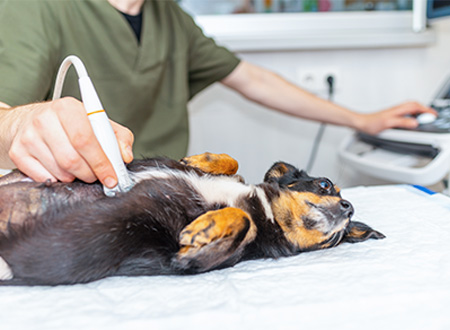 Ultrasound Imaging
An ultrasound is a painless procedure that utilizes high-frequency sound waves to show your pet's body and organs. It is an efficient way to diagnose abdominal issues, pregnancy and musculoskeletal abnormalities.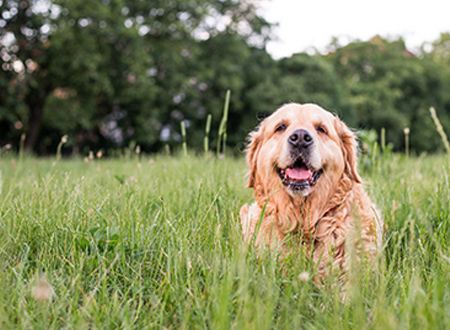 Senior Pet Wellness
We are there for you and your pets from when they're boisterous kittens and puppies through the golden years. Senior pets are prone to certain diseases, such as arthritis, cancer, diabetes, and heart disease, so regular check-ups increase in importance.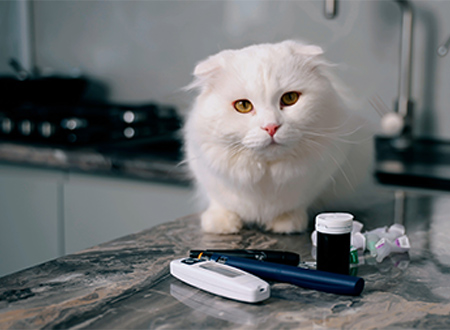 Pain Management & Control
As in human medicine, we have a variety of medications available to manage your pet's pain both before and after surgery and in the event of trauma and disease. We offer pain management options for pets at every stage of their life.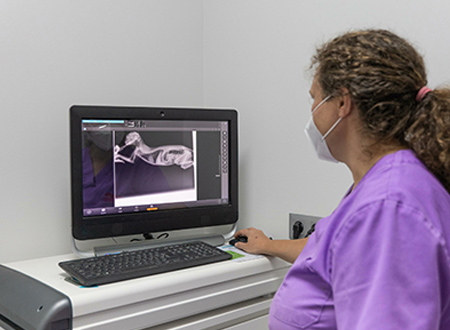 Digital X-Rays (Radiology)
When we need to figure out what's wrong with your pet, we routinely use x-rays to help identify the cause of the problem, rule out possible problems, or provide a list of possible causes.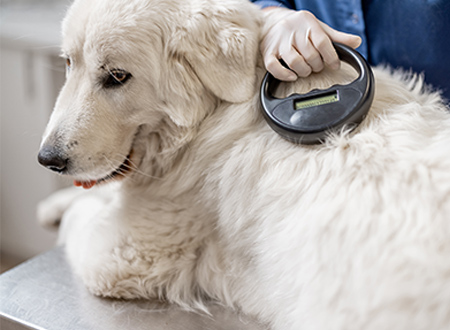 Microchip Pet Identification
Thousands of pets become lost every day, and microchip identification is the one reliable way to reunite these lost pets with their owners. If your pet gets lost, animal care facilities can scan your pet for a microchip. Then, they can access the relevant registry to see your contact details.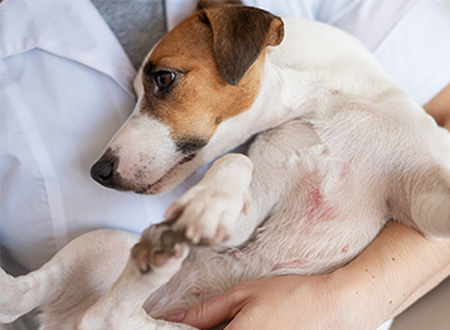 Dermatology
It is important to get in contact if you notice any changes in your pet's skin or coat, as these can often be symptoms of more serious underlying health issues. Early diagnosis and treatment can help improve the outcome and prevent complications.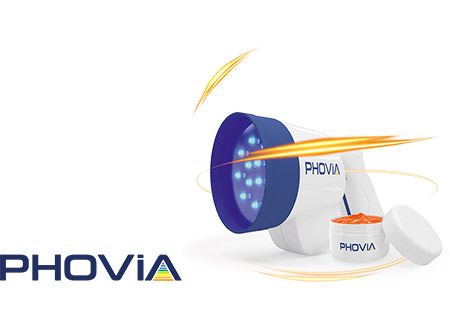 Phovia System
Phovia is a two-part fluorescent light therapy system designed to promote natural skin regeneration in dogs and cats. It can be used to help heal various skin injuries.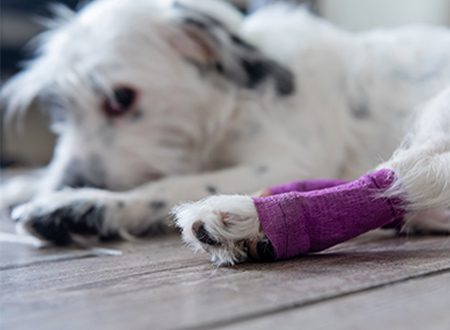 Emergencies
Although we're not a dedicated emergency clinic, we're here to support you in moments of need while the hospital is open.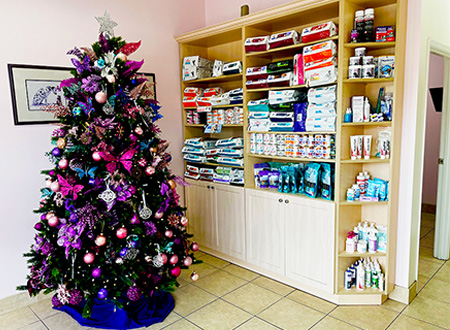 Pet Supplies
Alongside our online shopping option, My VetStore, we also have an excellent and affordable selection of pet supplies. From treats to toys, you can pamper your pet after your check-up right here at the clinic.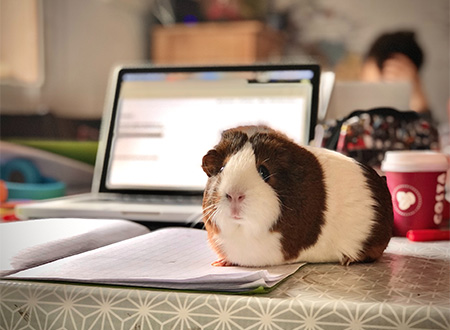 Online Store
My VetStore is an online store that offers you the ease and convenience of ordering your Veterinarian recommended food, toys, and treats at any time for home delivery or pick-up.